Clinical Psychology: What is it?
---
Clinical psychology is one of the largest fields within psychology. The goal of clinical psychology is to assess, diagnose and treat a variety of mental disorders. Likewise, many clinicians within clinical psychology are concerned with the prevention of these mental disorders.
Within the field of clinical psychology, there are a number of specializations and therapy methods. Some of the specializations found within clinical psychology include health psychology, geriatrics, substance abuse and emotional disturbances. Child and adult mental health as well as learning disabilities are other specializations found within clinical psychology. A clinical psychologist can decide to focus on working with both groups and individuals.
A clinical psychologist will be called upon to perform a number of different tasks in order to help alleviate clients' distress and improve their mental health. One of the first tasks is to identify the problem areas that a client may be suffering from. Some of the methods used in clinical psychology to identify problems are interviews and psychometric tests. Once the problem area has been identified, the next step is to develop a treatment plan.
The treatment plans developed in clinical psychology would need to include the duration, frequency and type of therapy to be delivered. The clinical psychologist would also need to decide if the treatment should consist of individual therapy, group therapy or both.
As the clinical psychology services are being delivered, the clinical psychologist should evaluate the effectiveness of treatment and make any changes necessary.
Clinical Psychology: Treatment Methods
There are a number of different therapy options available in clinical psychology. The choice of which method to use depends on your preferences.
One popular method found in clinical psychology is the cognitive behavioral approach. This method involves identifying and then changing the patterns of behavior that are contributing to problems. Patterns of thought as well as behavior are part of the focus of the cognitive behavioral approach.
Another popular method found in clinical psychology is the psychodynamic approach. This approach views the unconscious as an underlying motivator. A clinical psychologist would attempt to uncover the unconscious motivation for behaviors that are causing difficulty in order to make a change in a client's behavior.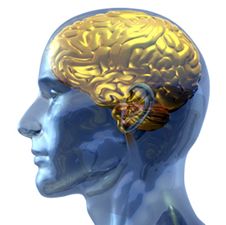 Therapy using the humanistic perspective is also a popular treatment method in clinical psychology. This treatment method assumes that people already have the necessary resources within themselves to improve their situation.
Clinical psychologists use their skills to help a client learn to use these resources.
These treatment methods are not the only ones available within clinical psychology. Some other treatment methods that are used in clinical psychology include hypnosis, psychodrama, play therapy and stress reduction therapy. The choice of treatment methods is up to the clinical psychologist.
Is Clinical Psychology Right For Me?
If you like dealing with people and helping them deal with problems then clinical psychology may be a good career choice. Clinical psychology can be stressful at times and you need to be able to handle conflict well, but it can also be a very rewarding career.
Additional Information
If you want to search for clinical psychology graduate degree programs, don't forget to search for psychology schools in our graduate psychology school search.