Clinical Psychology Degrees
Clinical Psychology Degrees are offered by many universities. In particular, the doctorate degree in clinical psychology is one of the most popular graduate psychology degrees. The competition is fierce for these programs and some programs only have an acceptance rate of two to five percent.
There are two different doctorate degrees that you can choose from. You can decide to pursue either a Ph.D. in clinical psychology or a Psy.D. degree. Although most Psy.D programs contain some coursework in advanced statistics and quantitative research methods, the Psy.D. is not a research degree like the Ph.D. is.
Instead, the Psy.D. focuses on theories and practical applications for clinical work. In addition, many Psy.D. programs require an original dissertation, it almost always has to be focused on a clinical area. Most Ph.D. programs allow dissertation research on purely theoretical topics without an immediate and direct link to clinical practice.
There are more universities offering a Ph.D. in clinical psychology than there are offering a Psy.D. although more students are enrolled in Psy.D. programs (Norcross & Castle, 2002). The enrolment rate for each program is approximately half of all clinical psychology students.
The Psy.D. degree is becoming popular because of the focus on practice (i.e., focus on providing therapy), but it also can take less time to complete. Often times, people complete a Psy.D. degree in clinical psychology approximately a year quicker that a Ph.D. in clinical psychology. However, there are more scholarships and funding options for the Ph.D. program so this means your school debt upon graduation could be less.
Before applying to a graduate school of clinical psychology you should investigate to ensure that the program is accredited by the American Psychological Association.
Both degree programs in clinical psychology require that you complete an internship. The internship is typically one year long. You will work as a therapist under the supervision of a licensed clinical psychologist. In applying for an internship, you should try to get into an APA accredited internship as many employment opportunities require an accredited internship.
When choosing which clinical psychology graduate school to attend, you need to enquire about internship options and what help, if any, they give to helping you find an internship.
APA statistics (Mattu, 2012) show that approximately twenty-five percent of doctorate graduates do not find an internship and only fifty percent find an APA accredited internship.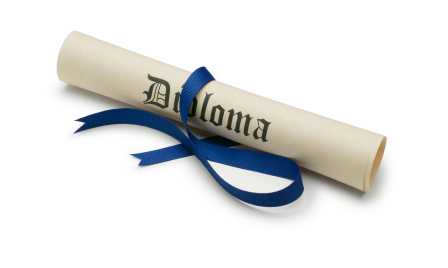 Regardless of the degree in clinical psychology that you obtain, you will still need to be licensed to practice as a clinical psychologist. The licensing requirements for each state are different so you need to carefully investigate the requirements to make sure that you qualify for the license.
Many license requirements also require an APA accredited internship so this is another reason to ask about internships at your clinical psychology graduate school.
Through careful examination of the various schools offering graduate degrees in clinical psychology, you will be able to find the best program for you.
Additional Information
If you want to search for clinical psychology degrees, don't forget to search for psychology schools in our graduate psychology school search.