Online PsyD Programs
---
Online PsyD Programs are one among many options for online psychology degrees. You may be wondering just what is a PsyD degree? A PsyD degree is a doctoral psychology degree that focuses more on the clinical side of psychology rather than research.
Online PsyD programs puts more emphasis on psychological testing and assessment than a regular PhD degrees. So, now that you know what a PsyD degree is, you may be wondering what online PsyD programs entail and where an online PsyD programs are offered? Hopefully this short article can answer some of these questions.
Requirements For & Benefits Of Online PsyD Programs
Requirements for Online PsyD programs vary from University to University, however, many have similar requirements such as prerequisites, a GRE, application, letters of recommendation, and an interview. Not all online PsyD programs require a doctoral dissertation but most do. Online PsyD programs also require more practicum experience than a PhD program.
In general, online degrees are becoming more and more popular as people realize the benefits of earning a degree online as opposed to attending a traditional program. Some benefits of online PsyD programs are lower costs since students do not have to travel to classes, more options with scheduling since many classes can be taken at any time and more options of Universities since students do not have to live near a campus to participate in online PsyD programs.
You many be thinking that online PsyD programs are too impersonal or perhaps are "cookie cutter" degrees. Not so. Students still are able to converse with their professors albeit online whether by e-mail, web-cam, Skype, or online forums. Just because the degree is online does not mean that it is any less valid than a PsyD degree obtained in person. Students are still required to complete the same classwork and submit the same assignments. There are still class discussions and collaboration with professors and fellow professionals. It is simply an alternate venue. Quality is not sacrificed being that it is an online degree. If there are issues in quality, this is a University issue rather than a venue issue.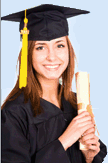 Online PsyD Program Specialties
A PsyD degree is a doctoral degree in clinical psychology, however, some Universities offer other PsyD degree specialties. For example, online PsyD programs in forensic psychology allow the student to be a forensic psychologist. This type of psychologist specializes in psychological testing for perpetrators and victims of crimes. Forensic psychologists must determine whether individuals accused of a crime are competent to stand trial and can also assess whether they were in full control when the crime was committed.
Online PsyD programs are all considered clinical psychology degrees and the student may choose from a list of particular concentrations such as Child and Adolescent psychology, Health psychology, Neuropsychology, International Psychology and Human Rights, Organizational Psychology, and School Psychology.
Other possible online PsyD degrees are Business Psychology, Marital and Family Therapy, Psycho-dynamic Psychotherapy, Generalist Psychology, Criminology and Justice Studies, Evaluation, Research and Measurement, Executive Coaching, Medication and Conflict Resolution, Mental Health Administration, Non-Profit Management, Organizational Consulting, Organizational Leadership, and Sports and Performance Psychology. That is quite a few options to choose from! You can find out more about these particular specializations by visiting the individual University's academic programs' web page or by using the grad school search engine.
Choosing a University
Last but not least, where and how does one choose their University? As always, let me recommend that you search for all your psychology schools, including your online PsyD Programs, with the AlleyDog.com Graduate School Search Engine. Beyond that, the internet offers many options for finding a University that will meet your particular needs. Typing online PsyD degree in your internet search engine will often do the trick. You may also use the graduate program search on this website. Another good thing to do is to ask around. Ask professors or other professionals in your field that you admire where they obtained their doctoral degree.
Once you have a list of options, narrow your list by looking at the Universities tuition rates, accreditation status, online PsyD programs offered, requirements, etc. Then call the Universities to ask any questions you might have. Ask them if their program is 100% online or if you will have to travel to one of their campuses a certain number of times per year. (Some online PsyD programs require a certain number of face-to-face classes and/or interviews with your instructor.) Remember, it is better to find out what is in store for you now instead of waiting until later to discover you are in the wrong online PsyD program.
I hope this has been helpful in giving you both some basic information and knowledge of how to get started on finding your online PsyD programs.