Neuropsychology Programs
---
Neuropsychology programs have become very popular and a number of accredited universities offer them. Before choosing to enter one of the many neuropsychology programs, you should first make sure that you understand what a neurospsychologist does and the training required.
Neuropsychology programs can cover a number of different disciplines and often look at information coming from philosophy, psychiatry, neurology and even computer science.
What do Neuropsychology Programs Teach
Neuropsychology programs can have a different focus depending on which one of the many neuropsychology programs you decide to apply for. Some neuropsychology programs will focus on research while other neuropsychology programs will focus on clinical treatment. Some neuropsychology programs will attempt to give you a solid grounding in both but students usually need to decide which area they want to focus on.
So what do neuropsychology programs teach? Neuropsychology programs will teach you about the relationship between psychological processes, the brain and behavior. Research focused neuropsychology programs will teach a prospective student how to devise hypotheses as well as how to test these hypotheses in both academic and laboratory settings.
Treatment focused neuropsychology programs will teach you methods to diagnose and treat patients suffering from various brain ailments. Treatment focused neuropsychology programs will instruct you how to connect a patient's behavior to the physical changes and processes that occur within the brain.
Both research and treatment focused neuropsychology programs will give training in brain anatomy and brain function. They will also teach students about neurological injuries and diseases.
Neuropsychology programs will also give you the ability to administer a number of standardized neurological tests. These tests will measure a patient's abstract reasoning ability, concentration, short and long term memory as well as other psychological and cognitive processes. The tests can be used to diagnose any brain dysfunction or problems that a patient is suffering.
Neuropsychology programs also give the graduate the necessary skills to use brain scans to assess possible brain injuries or to record responses in various areas of the brain.
Examples of some brain scans are magnetic resonance imaging (MRI) and computed axial tomography (CAT) scans. These scans look at the structure of the brain. To investigate brain functioning, you will learn to use functional magnetic resonance imaging scans (fMRI) or positron emission tomography scans (PET) Neuropsychology programs will also teach the use of electroencephalography (EEG) exams as well as magneto-encephalography exams (MEG).
These scans will measure the electrical or magnetic field created by the nervous system in order to measure brain activation.
Another area of study taught in neuropsychology programs is the use of experimental tasks which usually measure reaction time and accuracy on a certain task. The task performed is connected to a specific neurocognitive process.
Requirements for Neuropsychology Programs
In order to qualify for one of the many neuropsychology programs that are available, you first have to complete an undergraduate degree. Neuropsychology programs prefer students who have undergraduate degrees in psychology, biology or neuroscience.
A few undergraduates will have also studied computer science which is helpful for researching issues in artificial intelligence. Although there are a few master's degrees that focus on clinical neuropsychology, the majority of programs are doctoral degrees. The degrees offered by neuropsychology programs could be either a doctor of philosophy or a doctor of psychology depending on the area of neuropsychology that a person wants to specialize in.
Most of the neuropsychology programs are very competitive so prospective candidates need to gain some prior research experience as well as graduate from a relevant undergraduate program.
If you are interested in attending one of the neuropsychology programs available, you may want to volunteer in a research lab to get some of the research qualifications necessary for acceptance. You will also need to do well on the Graduate Records Examination (GRE) so you may want to take a prep course before writing this examination.
After completing the doctorate program, students may need to complete an internship where they are supervised by practicing neuropsychologists to gain experience treating neurological problems.
Neuropsychologists may also decide to be certified through the American Board of Clinical Neuropsychology (ABCN) or the American Academy of Clinical Neuropsychology (AACN). Many employers prefer their neuropsychologists to have this certification although at this time it is not required by law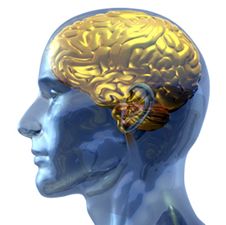 Neuropsychology Programs and Employment Opportunities
After graduating from one of the neuropsychology programs, a graduate can find work in a number of different areas.
A graduate from one of the various neuropsychology programs can expect to find employment working in clinical settings, either in private practice or a hospital setting, working with patients experiencing neurological disorders. These disorders could be the result of strokes, head injuries or other neuropsychological problems. A neuropsychologist may also find work in a rehabilitation center and may often become part of the management of these centers.
If you choose to specialize in pediatric clinical neuropsychology, you can find employment as a school consultant in addition to working in a hospital or private practice.
Graduating from one of the neuropsychology programs with a research focus will allow you to find employment in laboratories supervising the effects of experimental pharmaceutical drugs for drug companies.
You may also be able to find work in a university teaching and conducting research into various issues such as how brain functioning influences thoughts and behavior. You may even do research in the area of artificial intelligence.
You may even find yourself testifying as an expert witness in court cases after graduating from one of the many neuropsychology programs available.
The salary for graduates from neuropsychology programs tend to be higher than the salary of graduates from other psychology programs. The average salary of a neurospsychologist is approximately $91,000 a year.
Neuropsychology programs offer the opportunity to explore an exciting and rewarding field of psychology. The ability to focus on either research or clinical work in these neuropsychology programs will allow you to choose which area of neuropsychology that you would like to work in.
If you want to explore neuropsychology programs, don't forget to search for psychology schools in our graduate psychology school search.