Marriage Counselor - Right For You?
---
Marriage Counselor is just one of the many options available when it comes to deciding which area of psychology that you would like to focus on. Before deciding that you would like to become a marriage counselor there are a number of things that you need to consider.
These range from what does a marriage counselor do as well as how do you become a marriage counselor.
What Does A Marriage Counselor Do?
One of the first things to realize is that a marriage counselor does not only work with people who are married but can also work with any couple that is experiencing difficulties. This can include married couples, unmarried couples and even same-sex couples
You may decide to focus on individual counseling, group counseling or conjoint therapy. You can work in one or all three of these areas. You may also decide to focus on particular age groups ranging from children all the way to senior citizens.
As a marriage counselor, it is your decision as to what, if any, specialization you would like to focus on.
Besides the traditional focus on marriage, a marriage counselor can also provide treatment to couples before marriage, during divorce, after divorce and can even help couples deal with issues resulting from remarriage.
All of these situations are open to conflict that may need to be resolved. Some of the conflicts that a marriage counselor may be called upon to help deal with include: communication difficulties, anger management issues, infidelity, parenting differences, financial problems and even substance abuse problems. Basically, any problem that is affecting the relationship is open for you to deal with as a marriage counselor.
Although various forms of therapy are open to the marriage counselor depending on the counselor's preferred method of therapy, most therapy is brief and solution focused. The marriage counselor will help the couple set specific goals and the therapy has an end in mind.
That end could range from the continuation of the relationship or learning how to deal with each other after divorce. This is a particularly important issue when a couple divorces and children are involved.
One type of therapy that is widely used is behavioral marital therapy. This is one of the traditional methods of therapy employed by a marriage counselor and works by attempting to teach partners how to communicate better and to be nicer to each other. This type of therapy also attempts to improve a couples conflict resolution skills.
Another type of therapy that is often used by a marriage counselor is called insight oriented marital therapy. This therapy attempts to combine techniques used to understand power struggles and defense mechanisms with behavioral therapy.
This allows the couple to identify their defense mechanisms and teaches them ways to deal with and change both the power struggles and the defense mechanisms used in a relationship.
A relatively new method that has been found to help improve relationships with less chance of a relapse is called emotionally focused therapy. The point of this therapy is for the marriage counselor to help couples identify the emotional patterns of behavior that they repeat over and over.
Once the couples are able to recognize these patterns they can begin to make changes. An example of a common emotional pattern of behavior is where one partner will criticize the other which will cause the other partner to withdraw. This pattern continues until there is little or no communication left in the relationship.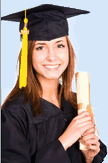 How To Become A Marriage Counselor
The first step in becoming a marriage counselor is to complete your education. Most marriage counselors will have at a master's degree, doctoral degree or have completed a post-graduate clinical training program. In the United States, the profession of marriage counselor is regulated and licensing exams are required. The Federal government classifies marriage and family therapy as a "core mental health profession" in the same fashion as it views psychiatry, psychology, social work or psychiatric nursing. Approximately forty-eight states require licensing or certification to work as a marriage counselor.
In order to qualify for a license to be a marriage counselor you need to graduate from an accredited program and complete an internship. This internship is usually around two years where you will be provided with close supervision.
After the internship, you will be qualified to write a state licensing exam. Instead of the state licensing exam, you may want to become a member of the American Association for Marriage and Family Therapy which will also require you to take a national examination.
This examination by the American Association for Marriage and Family Therapy can be used for the state certification requirement. You will need to carefully check the licensing requirements for the state where you plan on working.
Career Opportunities as a Marriage Counselor
Marriage counseling is a good career choice in that it offers a number of different opportunities. In fact, the growth rate for marriage counselor jobs is expected to increase at a faster rate than other professions. There is an expected rise of thirty percent by the year 2016.
In fact, it has been reported that since the 1970s there has been a fifty fold increase in the number of marriage counselors. The expected salary for a marriage counselor depends on experience, education as well the type of agency that you work for. Working in a public agency may pay less than a private agency. The median salary for a marriage counselor is around $45,000 a year with experienced private sector workers making much more than this.
Overall becoming a marriage counselor may be a good choice for you. It can provide a lot of job satisfaction and opportunities for employment both in the public sector and private sector.
Before you decide to become a marriage counselor, you need to look at the time commitment as well as the licensing requirements for your state. You may also want to talk to a practicing marriage counselor to get a better feel for the job from someone who is actually doing it. And of course, don't forget to search for psychology schools offering programs to become a marriage counselor in our graduate school search engine. In the end, only you can decide if being a marriage counselor is the right job for you.