ATTENTION: Psychology students who want better grades in less time...

"I Dare You to Use These Studying Secrets and NOT Dramatically Increase Your Grades, Your Confidence, and Your FREE TIME --
100% Guaranteed! "
Dear Psychology Student,
Are you "spinning your wheels"...spending hour after hour studying, but not getting the grades you deserve? Are you struggling to understand your teachers and text books? Do you "study" for a test by doing last minute "cramming"...only to end up scoring lower than you should have?
If so, then you need to keep reading...because learning psychology doesn't have to be difficult or time consuming. In fact, you can spend far less time studying than you are right now...yet drastically increase your grades if you know the correct learning tactics.
Here's the story: My name is Dr. Doug Kaufman, and I'm the creator of AlleyDog.com and former college instructor. During my five years of teaching, I became frustrated as I observed so many students struggling to learn even basic principles of psychology...let alone the vast amount of terms, definitions, and plain old jargon!
Listen, the problem isn't that psychology (or most any subject matter) is hard to understand, it's that the material used to teach it is not written in a simple, clear, concise manner. This problem is made even worse by the misconception that you need to spend MORE hours of the day studying in order to do well in class.
The fact of the matter is this:
The Number of Hours You Study Doesn't Matter...What Matters Most is How Well You Study
I'm sure you've heard the old saying about "study smarter, not harder". The thing is...this theory is even more critical when it comes to study habits. I don't want you to study psychology a lot...I want you to study psychology effectively. Would you rather spend 10 hours studying the wrong way for a test, only to get a C...or study the right way for only 3 hours and get an A?
I think we both know the answer to that one...and that's why I created The Guide To Better Grades...so psychology students like you can...
"Get Better Grades With The Least Amount Of Effort"
Stop Wasting Your Valuable Time, Effort, and Money on Ineffective Studying -- Put a Psychology Professor on Your Team and Watch Your Grades Soar!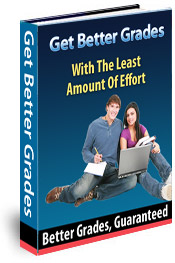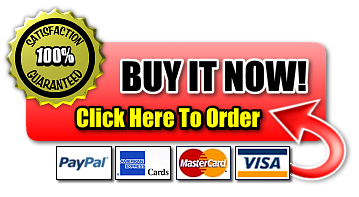 OR GET IT COMPLETELY FREE - CLICK HERE TO SEE HOW!
Forget about the confusing texts and worthless workbooks. If you want specific steps and a "paint by numbers" system for getting better grades by spending less time studying, then this guide is for you! Say goodbye forever to being stressed out about psychology tests and assignments...
Here are a few examples of what you'll discover in this downloadable book:
Use this ONE simple tactic to increase your grades by 40% or more


Revealed: the single most important piece of studying advice you'll ever get...


How to find the perfect study area...so you can spend less time studying, yet retain more knowledge


4 ways to increase your reading effectiveness...so you can easily remember all the material


How to plan and arrange daily, weekly, and major reviews...critical for supercharging your grades


6 strategies for acing an exam!


Give yourself an unfair advantage with these tactics for answering "True/False" exam questions


Fundamental facts about the history of psychology written in a clear and concise manner


The phases of the scientific method spelled out so you'll know exactly what each one is


How to make sense of different research methods


Understanding "cause and effect", basic versus applied research, and much more


Plus, hundreds and hundreds of key psychology terms with clear, easy-to-understand explanations and definitions


Here's something extra - although the guide was written specifically for psychology students, the principles can be applied to any course. This means that the Guide To Better Grades will help you succeed in ANY subject you apply the techniques to!
Here are just some of the topics covered:
Effective note taking


Scheduling secrets and ways for making the most of your studying time


Important ways to improve your reading effectiveness


Different approaches to exam reviews


Tips you can use during exams to improve your performance


Methods for answering specific questions more effectively including true/false, multiple choice, essays, and much more
The entire book is in electronic format (PDF) so you can keep it on your notebook, computer, or anywhere else you like.
And check this out: once you order the Guide to Better Grades you'll be taken to a download page that gives you immediate access to it.
In short, you're only a couple of minutes away from letting the Guide to Better Grades put you on the road to being a more effective psychology student by studying less and learning more!
And like I said before:
These Systems Won't Just Help You Get Better Grades In Psychology...
You'll Use Them To Improve ANY Subject!

And just to make sure you don't get "left in the dark" on anything...I've even included some free bonuses for you:
Bonus #1: The Complete AlleyDog.com Psychology Glossary! ($99 value)
The glossary is the most popular part of AlleyDog.com, with hundreds of definitions written in plain English, not psychological jargon. This is a HUGE bonus.
The glossary used to be sold separately for as much as $99. That's right, other students paid as much as $99 for the glossary alone, but you'll get it completely free when you get the Guide To Better Grades!
Bonus #2: Fast Facts! ($14.95 value)
This has been one of the most popular products on AlleyDog.com for a long, long time. I originally created Fast Facts to be the easiest and simplest overview of psychology ever created.
Thousands of students ordered Fast Facts when it was a separate product and gave it rave reviews. Order The Guide To Better Grades now and Fast Facts is yours free!
Bonus #3: The Comprehensive List Of Phobias ($9.95 value)
More than 25 pages of recognized psychological phobias, in one simple list! This is something we offered many years ago, but had locked away for a long, long time....until now. We pulled it out of the vault, updated it, and are happy to offer it to free of charge when you order today!
Wow! That's over $120 worth of FREE material just for investing in your future by ordering The Guide To Better Grades! And, just to make certain you realize that this is a completely safe investment...

Zero Risk--Iron Clad
100% Money Back Guarantee!
Your satisfaction is 100% guaranteed. Put the AlleyDog.com Guide To Better Grades to the test. Apply these techniques for 60 days and you will get results!
If you don't believe the techniques will help you get BETTER GRADES, make your studying more EFFICIENT and EFFECTIVE, and UNDERSTAND PSYCHOLOGY FASTER and EASIER than ever before, you can simply shoot me one email and I'll refund your money - no questions asked, no hard feelings.
You simply can't lose.
If you keep stressing about your grades without at least trying the Guide To Better Grades, there's nothing I can do. However, if the AlleyDog.com Guide To Better Grades helps you, then I want you to e-mail me your success story and tell me about the fantastic results you achieved!
I Started Getting Better Grades Immediately!
"The Guide to Better Grades is fantastic. It's a complete guide to getting better grades and how to approach studying. It teaches you how to study and how to make priorities. For me, It really has made all the difference in the world."
Avi
Psychology Student
"You have no idea how grateful and elated I am. At last, someone who can explain things in a simple way. I've got dozens of books relating to the field of psychology and none is as clear as the work you present...Your no nonsense style is like a 'breath of fresh air'. I know my grades can only get better. Thank you."
Kelly
Psychology Student

"I don't know what I did before I found AlleyDog.com and ordered the study guide, and I'm not even a psych major! This has helped me in all my courses. Thank you, thank you, thank you.

David
Psychology Student
"I was so frustrated with my teachers, my books, and all the time I was spending studying. Nothing made sense and I was starting to hate psychology. Once I started using the guide, things started making a lot more sense. Things are so much better now. Thanks AlleyDog.
Amit
Psychology Student

"I'm a senior and I can't believe I've gone through 3 years of psychology without the guide for better grades. It's really helped me in all my classes, not just psychology."

Heather
Psychology Senior
"I wanted to tell you that I just had my first exam since getting the guide and for the first time this semester I got an A!!! "
Jeanine
Psychology Student
Take Control of Your Psychology Grade --
Starting Today!
Obviously, that guarantee is beyond fair. So here's the real question: Are you ready to take action, or are you still letting doubt stop you? As you'll learn in psychology, doubt is often self-sabotage at work.
Are you going to control it, or let it control you? The choice is yours...but I highly suggest not falling into a "self fulfilling prophecy" of wasted time and mediocre grades.
And hey, the bonuses alone are worth more than $120...
But you don't have to pay $120, not even $99, or $49...
You Get everything for just $27. No, I'm
not kidding. $27 gets you instant access
to everything.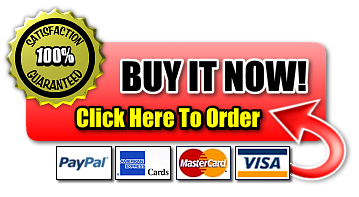 Think about it - for less than the cost of two pizzas, you'll have a step-by-step guide for success in all your psychology courses!
For the low price of only $27, you get to drastically reduce the time you spend studying...while vastly increasing your grades.
Look at it this way: if you're going to invest $150 in a psychology text book...and thousands of dollars taking classes...then investing a mere $27 in an easy to use, step-by-step guide--that helps you stop wasting valuable time and effort, and improves your grades (even if you're a 'B' student!)...is pretty much a "no-brainer".
The entire guide is written as an eBook (in PDF format) so you don't have to wait a week, a day, an hour, or even 5 minutes to get it. Nope you'll have it instantly! Once you order the Guide To Better Grades you'll be taken to a download page that gives you immediate access to it.
Just download and go!

To Your Success,



Dr. Doug Kaufman
Owner, AlleyDog.com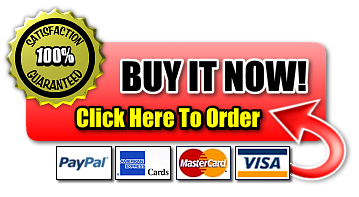 ©1999-2009, AlleyDog.com. All material within this site is the property of AlleyDog.com,
This material may not be reprinted or copied for any reason without the express written consent of AlleyDog.com.